I'm Walking On Sunshine, whooaaa!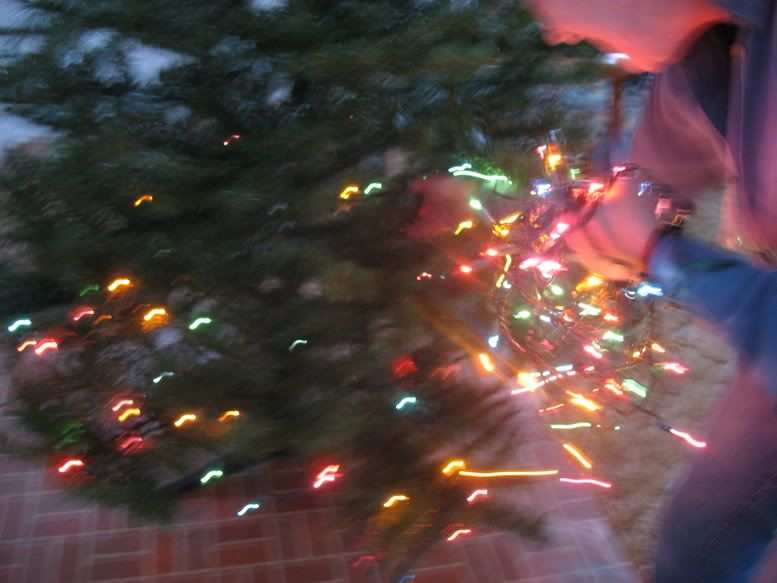 Wheeeee, shiny!
Aaron Seng is freaking HOME!!!
And in our bunches of em
ails he

never

told me...
the door just opene
d
an
d there he was. Ta da. I almost broke my cell phone when I hugged him cause it flew out an
d the back fell off... it's a pity I don't have The Tank. And I totally had to leave for
practice before Antio
ch ended, so all I got was an ecstatic wave and a hug and a few words.

So

not fair, haha.
Anyway... Dangdangittydingdong! (He probably doesn't think I should be this excited about it, but he
y, I haven't seen him
since August!) Oy
e. C
oolness incarnate. I better be a
ble to talk to him
soon or
my
head
may just
explode
with excitement. Merry
Ch
ris
tmas t
o
me,
eh
?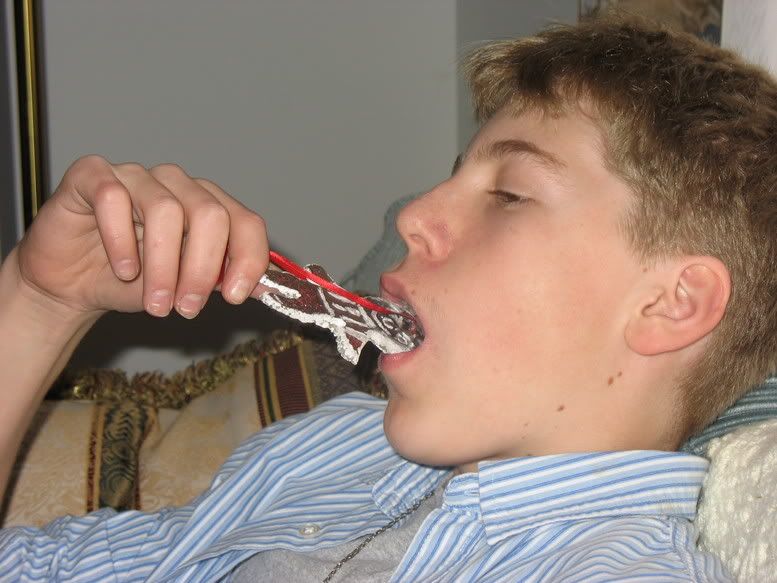 Trying to prove that he could eat the Gingerbread Man...
that my uncle made like 25 years ago.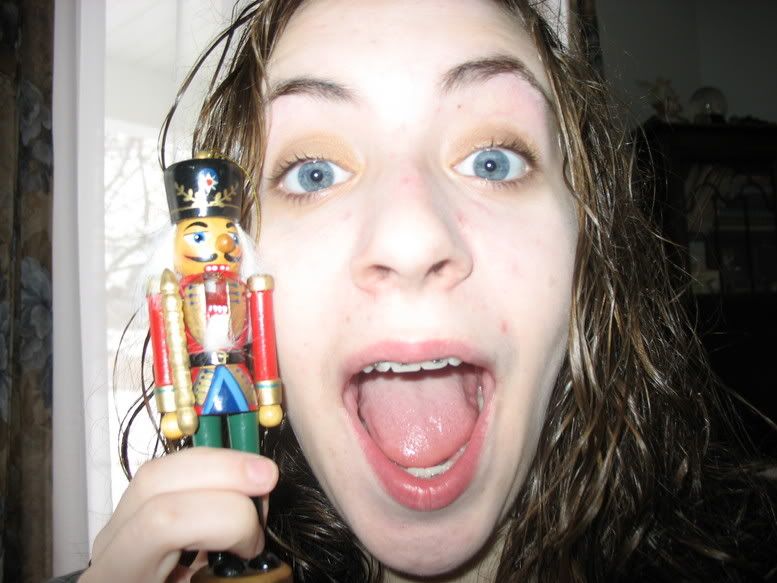 Umm... I don't know. I think I was imitating the nutcracker...
Oh yeah, an
d I got m
y Christmas gift early. Canon Powershot A610
. Best c
amera on the market supposedly.
Way swe
et. Waaay too expen
sive, but still swe
et. I l
ove pictures so much, I've already taken around 75, from DQ and my family. I can't wait till break, it'll be muchos funos... or something.
*dances*