"Would you rather be right, or be happy?" ..."I'm happy when I'm right."
My aunt apparently said that before her wedding. Pretty funny.
Anyway...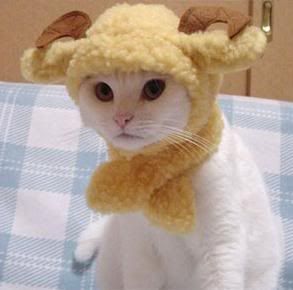 HAPPY (Merry?) EASTER!
I must admit, I don't care for cats, but this is probably the cutest thing ever. It would be better if it were a duck, but I suppose it still works. Have a great day, and a nice free-day!